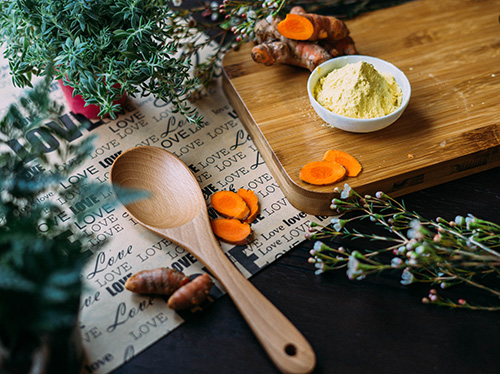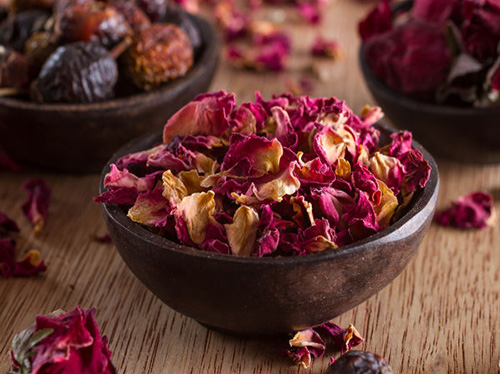 Natural Skin Care
One area of focus that comes up a lot in my work with clients is skin health. The skin is our body's largest organ and is influenced by so many different factors.
I invite you to watch my video and read the articles here for practical, daily skin and beauty tips.
DIY Ayurvedic Rose-Turmeric Facial Scrub
1 teaspoons chickpea flour
¼ teaspoon almond powder
½ teaspoon rose petal powder
¼ teaspoon turmeric
1 tablespoon whole raw milk or water
Stir together all the ingredients and massage very gently on your face with your fingertips. Let the scrub set on the skin for just 3-5 minutes. Rinse with cool water and dab face with a soft towel. Follow with a facial oil or good moisturizer.
Chickpea flour reduces wrinkles, tightens the skin, minimizes oiliness, acne and removes unwanted facial hair. Turmeric's antiseptic and antibacterial properties fight pimples and breakouts to provide a youthful glow to your skin. Rose petals work as an excellent skin toner for all skin types. They will help control excess oil, unclog pores, maintain moisture and also keep your skin looking taut and radiant. Milk leaves your skin baby soft!
Can be used daily. Balancing for all 3 doshas.
The Ayurvedic Face Cream and Orange Blossom Face Cream have been helping so many people restore their skin's radiance. They are available in 25ml and 50 ml sizes. Click HERE to learn more and order yours!
The Face Cream is made in small batches, infused with my love and care. I feel that everything we put on our skin, we should be able to eat. All the ingredients are so pure and natural that you can feel confident your skin is being nourished with the best. It is Tri-Doshic, or balancing for all doshas and skin types.
Would you like to receive personalized, professional support around your skin health? In your Skin Care Consultation, we will look at your skin history, current state of skin health and create a skin care plan that will give you supportive tools for maintaining radiant skin going forward.
We will cover nutrition, daily practices, herbs, supplements and skin care products to restore balance.
Whether you're experiencing chronically dry skin, breakouts or premature aging, you will leave feeling confident your skin will look and feel its best!
To make your appointment for a Skin Care Consultation, go HERE.
~ May the beauty of creation nourish you. And, may your inner beauty shine forth to nourish creation ~