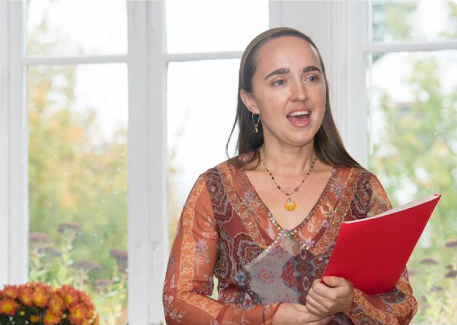 Embrace Ayurveda offerings for Events and Classes
Includes offerings from Sarah Kruse, special partners and community members
Embrace Ayurveda 5lb Weight Loss Challenge – FREE!
June 14-18, 2021
Do you want to start your summer off feeling better and lighter?
Are you ready to take some simple but effective steps to improve your health and vitality?
I will be facilitating another 5lb Challenge June 14-18, 2021.
A big group of us went through this Challenge together in January and it was a hit! I've been hearing from past participants that they would like to do the Challenge again to get back on track with their healthy habits. Everyone is welcome to participate! Or, if this is not for you, perhaps you would like to share it with someone who would be interested.
Here's what one person said:
"I wanted to let you know that I have been really happy with my new habits started from your weight loss challenge. I'm so proud to be able to increase the exercise I have been doing, pay more attention to sleep, and be more in tune with what I eat. I have finally been able to shake the 10 pounds that had been creeping up on me in middle age. I am enjoying feeling more aware of what my body wants and needs. I really appreciate you!"
Carolyn W.
Let's take 5 days this month to recommit to creating optimal health habits, and losing a few pounds while we're at it, through the lens of Ayurveda!
YOU CAN EXPECT TO:
Kickstart your Agni (metabolic fire)

Gain clarity about creating healthy habits

Move toward your optimal weight

Learn to listen to your body's signals

Connect with Self-Love
When you establish a healthy routine that gives you energy and makes you feel good, your whole life will change. Balanced weight, energy and enthusiasm for life become your daily experience.
(BTW, This is what 5 pounds of fat looks like!)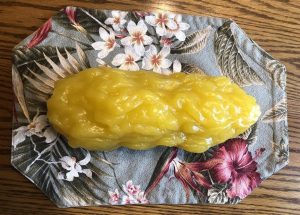 The challenge is FREE and starts June 14 and runs for 5 days.
Click HERE and you can register!
Yours in health and happiness,
Sarah Kruse
PS – Feel free to invite your friends by sharing this link: https://love.embrace-ayurveda.com/junechallenge
It's even more fun when you do this challenge with a friend!