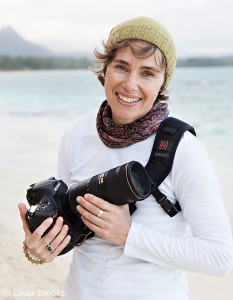 Anita Nowacka,
Family Photographer
Anita is a Seattle based Family Photographer and offers portraits of children and families on location throughout Seattle. Her specialty is in outdoor family photography, spontaneous portraits of children, weddings and life celebrations.
I have contracted Anita for professional photos and am very impressed by her ease, skill and attention to detail. In fact, I am planning to work with her again soon. I highly recommend Anita for your photography needs.
Connect with Anita and she will be happy to discuss your Seattle Family Photography project with you! Call for details at 206.282.6293 or e-mail: anita@anitanowacka.com Check out Anita's work at: anitanow.com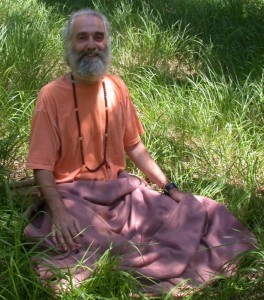 Dharma Widmann, Vedic Astrologer, Sanskrit Teacher
Dharma has been a yogi for over 40 years. His primary focus remains meditation, Sanskrit teaching, and Vedic Astrology. He is a professional Vedic Astrologer and continues to expand his practice.
Vedic Astrology is part of the ancient wisdom of the Vedic tradition coming from India. The goal of Vedic Astrology is to assist the client by providing insights, information, and advice. The end result of a good reading should help the client to align to a greater to degree with Truth and Dharma, life path.
I know Dharma Ji personally and can attest to his wisdom and skill with Jyotish-Vedic Astrology. I find much value in receiving occasional readings myself.
Dharma lives on the island of Kaua'i and offers readings in person, via skype or phone.
To learn more about Vedic Astrology readings offered by Dharma, go to: dharmawidmann.com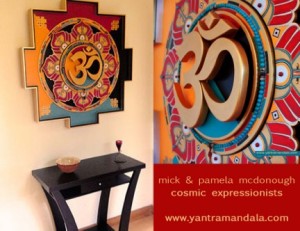 Pamela and Mick McDonough, Cosmic Expressionists
Jyotish (Vedic Astrology) and Hand Created Yantra & Mandala Wood Sculptures
Pamela is an avid student of the arts and sciences of ancient India. Her passion for yantras, mandalas and chakras as well as Jyotish (Vedic Astrology), yoga and Ayurveda began out of her own personal quest to find alternatives to western medicine to enhance her lifestyle and reduce stress. Pamela continues to deepen her wisdom and understanding of Jyotish and tantra and she maintains a professional astrological practice consulting with clients all over the world. Pamela is also a Jyotish teacher for the Ancient Indian Astrology Classes School.

Mick was born an artist and a musician. His exploration of music and the arts began at a very early age. He connects energetically and spiritually with each piece of art from the very concept to completion. Mick is a masterful artist working from a small but inspirational studio located at their island retreat on Whidbey Island. Every surface of the yantra and mandala sculptures that he creates is hand shaped until perfection. When he is not creating yantra and mandala art Mick is sharing his artistic wisdom through his writing and lectures.

They currently are accepting commissions for 2016 – you can reach them at: yantramandala.com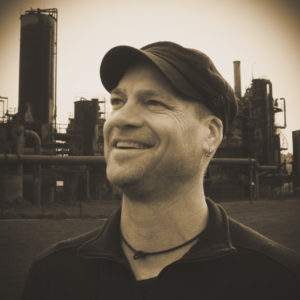 Shaun Vine
Website Developer and Graphic Designer
Shaun grew up on the coast in Durban, South Africa; a beautiful place. Warm ocean water, long sandy beaches and amazing surfing all year long. His parents loved the beach and would take the entire family to the coast most weekends. So, naturally he started surfing, and at ten years old was already comfortable in the ocean. His University years were spent at the University of KwaZulu-Natal. While completing his Masters in Business Administration he represented his University and State in Surfing. He still surfs here in Washington as much as he can, even though it is so much colder than the waters off Durban.
He came to Seattle in the summer of 1994 to visit a longtime friend and spent the summer in Seattle. He decided to apply for a Green Card instead of going back to South Africa. He stayed despite the fact that nobody warned hime about the Seattle winters. In 2005 he became a U.S. Citizen and has made Seattle his home.
In 2012 he made a career change from Residential Real Estate to Website Development/Design and Graphic Design. After seventeen years in Real Estate he felt that it was time to find a career that allowed him to utilize more of his creative side. While he was working in Real Estate one of his tasks was to manage the website of the Real Estate Team. The managing role morphed in to editing and updating of the site; which he enjoyed. In order to manage the site more efficiently he taught himself WordPress, CSS and HTML. He is now happily doing Website Design and Development full time.
Shaun can be contacted through his website at Shaun Vine Design