3-Month Transformational HEALTH COACHING
with Sarah Kruse, Ayurvedic Practitioner
Do you find yourself often tired, stretched in too many directions and not knowing what to eat? Are you having a hard time focusing on your self-care and maintaining overall balance in your life? Could you use some support and guidance to return you to your full vitality?
In Ayurveda, we value your uniqueness. Your design is different than anyone else's. Within the context of Ayurveda, we will map out a 'you-focused' plan that can realistically fit into your life. This custom program of daily practices will help to reset your rhythms to the rhythms of nature.
In our coaching relationship together, we will focus on your primary concerns, health history and goals. Through traditional Ayurvedic assessment, I will share insights with you about your body and health.
Some areas we give attention to include:
optimal digestion,
sleep,
immunity,
hormones,
emotions, and
life path~dharma.
Some examples of suggestions may include: specific foods, spices, teas, herbal supplements, yoga poses, breath practices, skin care, massage, cleansing and shifting certain paradigms.
It's all about getting to the heart of what you are here to do and how you are going to care for yourself along the way.
Here are the steps in your journey:
We will talk for 30-minutes by Zoom or phone. I will share more about the program and answer your questions.
Initial Consultation – 90 minutes. During this first session, we evaluate your Ayurvedic Constitution and set up short- and long-terms goals for the next 3 months.
I will offer loving and supportive Ayurvedic guidance to keep you progressing along your path. This guidance includes 8 more 1-hour phone calls. During each of these sessions, we will look at what's working well, what shifts you're noticing and how you can gently transform what is getting in the way of your goals.
Additional support, guidance and bonuses will be offered throughout your program.
It will be my honor and delight to serve you in this way!
Package price:
$1,675 or 3 installments of $625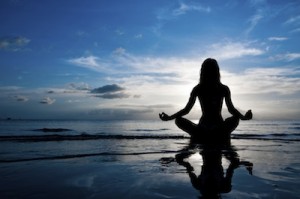 "It was important to me to find an Ayurvedic practitioner who honored the Indian cultural, pre-colonial roots of the tradition – I feel that Sarah does this through devotion to her teacher. Her help shifted my entire relationship with my body for the better. And her style of holding space while encouraging change is ridiculously effective!"

~ Callan B.

"I haven't felt this good in years! We are continuing to make our main meal lunch, mostly home cooked meals, starting our wind-down at 8:00 (low light with lamps and minimal use of phones), bedtime at 10:00, warm lemon water upon waking. My partner and I are both on-board so those changes are working really well. Mood and focus are much improved. Thank you, Sarah, for getting me back on track. Looking forward to working more with you. "

Joni D.
In Ayurveda, we value your uniqueness.