Seattle does have a famous reputation. In these long, sometimes dreary days of winter in the Pacific Northwest, even the most positive, upbeat individuals get stretched. Many people keep remarking that it's been challenging to remain energetic and happy with so many days of rain and overcast skies. We know it comes with the territory of living in this abundant and diverse northwest city. We choose to live here so let's make the most of it!
The wisdom of Ayurveda and Yoga direct us back to our own personal practices. In Sanskrit, daily personal practice is called sadhana. Sadhana is something you do regularly to support your physical-emotional-spiritual well being. It could be your daily walk around the lake, 15-minute yoga practice, meditation, preparing your favorite cup of tea or simply a doing nothing for a few minutes. Take a moment to reflect on your current Sadhana. What are you doing these days to nourish yourself? I am personally committed to getting outside and connecting with Nature everyday, rain or shine. It makes such a huge difference with my attitude and energy!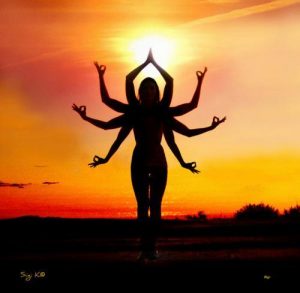 Now is an excellent time to put some new supportive practices in place, perhaps in the morning before leaving the house or in the evening before retiring for the night.
When we care for ourselves in this way, we raise our vibration. This means we lift our energy up to a higher place that is noticeable to others and ourselves. We literally start radiating more aliveness and light. Getting present with the love and light within us has an impact. So, during the last few days of winter, remember to Be The Light!